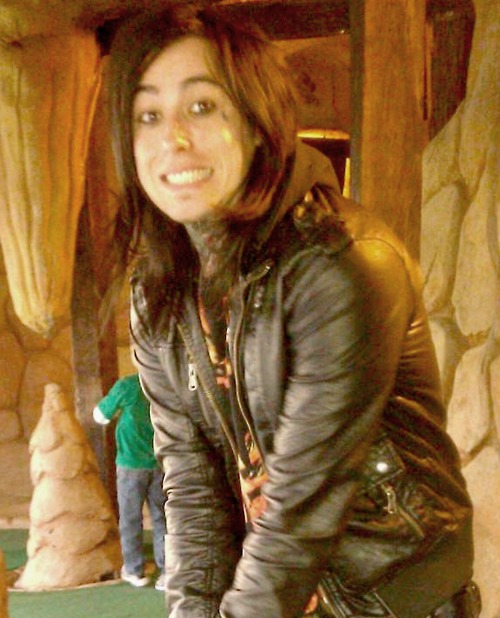 Sage Moore
As Played By: Hannah
Favorite Parings: Sage/Vance, Sage/Sean,
Pairings I'd Try: Sage/Aaron
Pairings I Wouldn't Touch With a Ten Foot Pole: Sage/Asher (Asher aint messin with some druggie
)
Topics I Like: Angst, Romance, Drama
Smut?: Yesss
How I Write This Character (Sample and/or Description):
Sage was shaking lightly as Sean snatched the baggie from him.
"What the fuck is this!?" Sean shouted, his eyes narrowed.
"Sean, give it back damnit!"
"NO! You are not supposed to be using!"
"I need it! Give it back!"
"No. This is going in the garbage. Now give me your wallet." Sean put one hand on his hip and held out the other for the wallet.
"Sean please..."
"No Sage."
"Please...."
Sean had never seen so much desperation in his friend's eyes. His gaze softened as he sat on the bed beside Sage.
"Sage baby... you can't have it..."
"B-but I haven't had it in months..."
"I know sweetie. You were doing so good and you ruined it..."
"I needed some..."
"Did you use any before I took it?"
"No..."
"Good. Now I'm going to go throw this away..." Sean slowly stood up.
"NO!" In a second Sage had Sean pinned on the bed. "Give. It. To. Me."
Sean was visibly scared by this but he didn't let up.
"N-no..."
Sage slapped him across the face. It wasn't until Sean gasped and the bright red handprint showed up that Sage realized he had just hit his best friend when he was only trying to help.
He let go of Sean who stood and exited the room without a word.
Sage put his head in his hands, running a hand through his hair.
What he had just done was not okay... HE was not okay... As much as he hated the word, he was a druggie and he needed to do something about it.

Sage Moore




Posts

: 9


Join date

: 2011-07-28



---
Permissions in this forum:
You
cannot
reply to topics in this forum